Commission
The Commission is a collegiate body with collective responsibility. Operational and executive authority of the Commission is vested in the Chairman who is the Commission's CEO. He is assisted by the Commissioners, especially for overseeing the working of various operational units as may be assigned by him.
Currently the Commission consists of following Commissioners:
Mr. Zafar Abdullah
Acting Chairman & Commissioner, Securities and Exchange Commission of Pakistan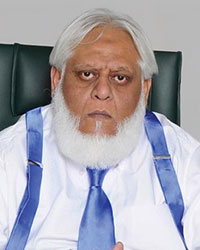 Mr. Zafar Abdullah is the Commissioner overseeing the functions of Specialized Companies Division and Information System and Technology Department . He holds a bachelor's degree in commerce from the University of Karachi and is a fellow member of the Institute of Chartered Accountants of Pakistan. He did his articles from KPMG Pakistan and received extensive training in the areas of assurance and audit, financial advisory and corporate advisory. Earlier, he had served the SECP as Executive Director in the Securities Market Division, Karachi Stock Exchange as Chief of Operations, Central Depository Company as Head of Operations, Dewan Mushtaq Group as Chief Compliance Officer/Company Secretary and Crosby Securities Pakistan Limited as Chief Executive Officer. His last assignment was as Company Secretary and Head of Legal Division with Faysal Bank Limited. He joined the SECP as a Commissioner on August 17, 2012.
Mr. Muhammad Zafar-ul-Haq Hijazi
(Presently under suspension)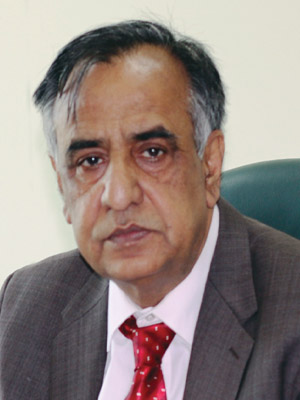 Mr. Muhammad Zafar-ul-Haq Hijazi took over as the Chairman of the Securities and Exchange Commission of Pakistan on December 19, 2014. A Chartered Accountant by profession, he has extensive experience spanning over 34 years, both in the private sector and as a senior emerging markets regulator of corporate sector and capital markets. He has attended many international conferences, seminars and courses. From January 1, 1999 to December 31, 2003, Mr. Hijazi had served the SECP as Commissioner, Company Law, Administration and Enforcement Division. He introduced significant legal and regulatory reforms to improve the quality of corporate disclosure, corporate restructuring and corporate finance. He has also held senior management positions in various private companies. On assuming his new assignment as the SECP Chairman, he expressed his firm resolve to advance the reform process for developing an effective regulatory environment for capital markets, insurance, corporate and non-bank financial sectors in Pakistan.
Mr. Tahir Mahmood
Commissioner
Company Law Division, Support Services Division, Appellate Bench and PLAD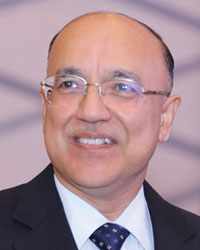 Mr. Tahir Mehmood has been associated with the Securities and Exchange Commission of Pakistan/ the erstwhile Corporate Law Authority since 1989. Prior to his appointment as a Commissioner by the Federal Government in September 2010, he had been serving as the Executive Director (Enforcement) since July 2006.
A fellow member of the Institute of Cost and Management Accountants Pakistan (ICMAP) and the Institute of Corporate Secretaries of Pakistan (ICSP), he has a degree in law with extensive experience in company law administration, takeover laws, corporate restructuring, mergers and takeovers, corporate finance, judicial order writing, etc. In his capacity as adjudicating officer and member of appellate bench—while working as Executive Director/Commissioner—he has issued around 400 judicial orders. A large number of these orders have been published in the Corporate Law Decisions (CLD), and are regularly referred to by the legal community in their corporate law practice. In addition, he is a member of various professional forums, including the National Council of the ICMAP, and the South Asian Federation of Accountants (SAFA).
Mr. Akif Saeed
Commissioner
Securities Market Division, Investor Education and International Relations Department, Islamic Finance Department and Systemic Risk Department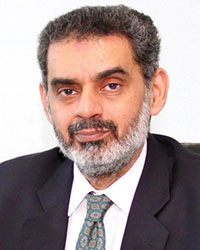 Mr. Akif Saeed has been associated with the SECP since 2004. In December 2014, the federal government appointed him as Commissioner. At present, he is heading the Securities Market Division and the Investor Education and International Relations Departments. He has extensive regulatory, operational and business knowledge of various infrastructure entities and intermediaries operating in the capital markets. He contributes significantly towards instituting various legal and regulatory reforms for enhanced corporate governance, transparency, risk management and measures for compliance with the IOSCO benchmark principles of securities regulation. He led the teams which developed Securities Act, 2015, the code of corporate governance, investor education web portal and framework for voluntary pension system, private equity and venture capital funds, and real estate investment trusts. Prior to joining the SECP, he worked with American Express Bank as manager corporate banking for 9 years and Packages Limited for 3 years. Commissioner Akif has done Master's in Economics from Government College Lahore, and MBA from the University of Edinburgh. He won the Chevening Scholarship and President's Talent Farming Scholarship in Economics.
Mr. Fida Hussain Samoo
Commissioner
Insurance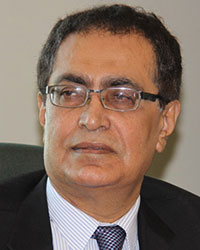 Mr. Fida Hussain Samoo has been serving as the Commissioner at the Securities and Exchange Commission of Pakistan (SECP) since December 18, 2014. He looks after the portfolio of insurance. He has over three decades of professional experience in insurance and reinsurance industry, making him well placed to address the industry's issues. He obtained his Bachelor's in law as well as Master's in Commerce from Sindh University. He earned his MBA at Indiana University of Pennsylvania. Apart from the academic qualifications, he has received various trainings in the UK, Thailand, Singapore, Switzerland, Australia, China and Malaysia. Mr. Samoo has also served on various technical committees, working groups and task forces formed by the government of Pakistan and the Pakistan Reinsurance Company Limited (PRCL). He started his insurance career with the Pakistan Reinsurance Company Limited (PRCL), the then Pakistan Insurance Corporation, as manager and retired in May, 2014 as an executive director. His persistent efforts transformed the financial results of the PRCL from an underwriting loss of Rs. 102 million in 1997-2000 to the underwriting profit of Rs. 509 million in 2012.