Commission
The Commission is a collegiate body with collective responsibility. Operational and executive authority of the Commission is vested in the Chairman who is the Commission's CEO. He is assisted by the Commissioners, especially for overseeing the working of various operational units as may be assigned by him.
Currently the Commission consists of following Commissioners:
Mr. Zafar Abdullah
Commissioner & Acting Chairman
Securities Market Division, Specialized Companies Division and Islamic Finance Department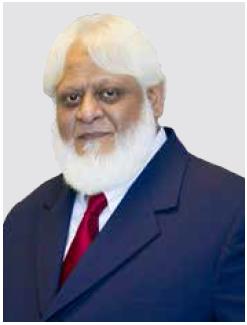 Mr. Zafar Abdullah has been serving as a Commissioner since August 17, 2012. He holds a bachelor's degree in commerce from the University of Karachi and is a fellow member of the Institute of Chartered Accountants of Pakistan. He did his articles from KPMG Pakistan and received extensive training in the areas of assurance and audit, financial advisory and corporate advisory. Earlier, he had served the SECP as Executive Director in the Securities Market Division, Karachi Stock Exchange as Chief of Operations, Central Depository Company as Head of Operations, Dewan Mushtaq Group as Chief Compliance Officer/Company Secretary and Crosby Securities Pakistan Limited as Chief Executive Officer. His last assignment was as Company Secretary and Head of Legal Division with Faysal Bank Limited. He joined the SECP as a Commissioner on August 17, 2012.
Mr. Tahir Mahmood
Commissioner
Company Law Division, Prosecution and Legal Affairs Division, Insurance Division and Appellate Bench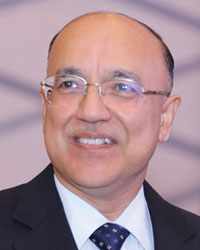 Mr. Tahir Mehmood has been associated with the Securities and Exchange Commission of Pakistan/ the erstwhile Corporate Law Authority since 1989. Prior to his appointment as a Commissioner by the Federal Government in September 2010, he had been serving as the Executive Director (Enforcement) since July 2006.
A fellow member of the Institute of Cost and Management Accountants Pakistan (ICMAP) and the Institute of Corporate Secretaries of Pakistan (ICSP), he has a degree in law with extensive experience in company law administration, takeover laws, corporate restructuring, mergers and takeovers, corporate finance, judicial order writing, etc. In his capacity as adjudicating officer and member of appellate bench—while working as Executive Director/Commissioner—he has issued around 400 judicial orders. A large number of these orders have been published in the Corporate Law Decisions (CLD), and are regularly referred to by the legal community in their corporate law practice. In addition, he is a member of various professional forums, including the National Council of the ICMAP, and the South Asian Federation of Accountants (SAFA).